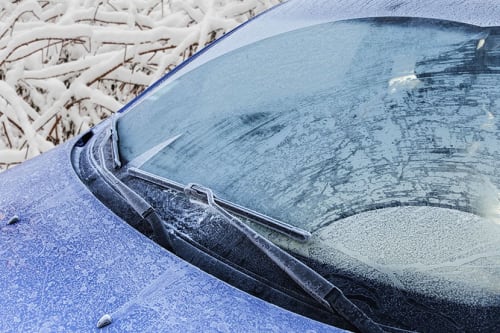 We'll inspect your wipers, battery, oil level and more.
Tint World® locations offer more than window tinting and a trove of accessories and after-market parts for your car. We also provide basic maintenance service, and some services are essential to keep your ride purring through winter.
Here are five key things we can inspect to help your ride over the winter hump:
Wiper blades: We'll inspect your windshield wipers and replace as necessary to ensure you can go boldly through whatever elements Old Man Winter throws in your path. We can also top off your windshield washer reservoir with an antifreeze agent.
Tires: While snow tires aren't an economical option in some areas served by Tint World®, we can at least inspect your treads and tire wear to make sure you can keep it between the ditches in a minor snowstorm or rainstorm.
Oil level and type: Oil thickens in cold climates, so we'll check your oil levels and make sure it's the proper winter brand. Some weights are good all year, but we'll provide whatever type of oil you think is best for your needs based on the climate in which your car operates.
Battery charge: Car batteries lose strength in cold weather; in fact, its charge can decrease by half when compared to its crank in summer. We can help you determine whether it's time for a new battery or if a recharge can do the trick.
Heater and defroster: Here's a classic scenario you may be familiar with: You are running late for work and run out to your car to find the windshield covered with ice or heavy frost. We'll make sure your defroster is up to the task of clearing your windshield and windows quickly. We'll also check your heater, to make sure you can ride in warmth through the most frigid winter weather.
We have other products that can improve winter driving experience and performance, including remote starts to get a jump on the windshield frost, and car window tinting that can greatly reduce low-angle winter glare and improve safety.
Contact your local Tint World® today to get your ride right for winter.