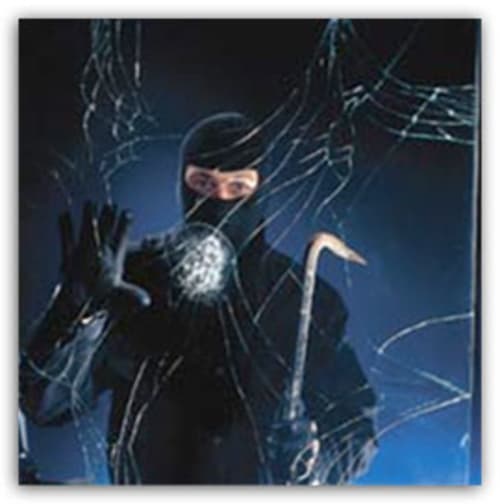 If you're a business owner, one of the most important thoughts you have to consider is your bottom line. Finding new and effective methods of saving money while maintaining or even increasing efficiency can be difficult – even for the most time-tested entrepreneurs. While on-the-surface measures regarding workforce, budgets and products can make a heavy impact, there is one aspect of business that is often ignored when looking to improve revenue: the building. The literal foundation of a business can have many holes that will hurt your efficiency enough to damage your bottom line, one of which are its windows. 
Heating, ventilation and air conditioning needs typically account for approximately 40 percent of a commercial building's energy use, but with advanced window film technology, you can cut down that percent, improve energy efficiency all year long and even create a more productive and safe workforce.
Below are three ways commercial window tinting, installed by the professionals from Tint World®, can create a better business:
Energy savings: As with any building, commercial energy usage tends to be highest during the summer and winter months, but with Tint World®'s solar window film, seasonal expenditures can better match the more docile months. During the summer, this advanced film can block as much as 80 percent of the sun's heat, drastically cutting down air conditioning costs. When the temperature drops, the same film can help retain your building's interior heat to reduce energy bills.
Higher productivity: A cornerstone of any office space are the windows, but if the sun's glare is too much to handle, your workforce stands to be annoyed rather than productive. Commercial window tinting can help deflect irritating glare, even during the winter, to create a much more comfortable working environment.
More security: When you think of damaging factors to your bottom line, do you consider theft? Breaches of security can turn a business into an afterthought in an instant, but with office security window film, you can better protect your company's foundation. When installed, security film keeps shattered glass intact – maintaining the security of the window when damaged – even if struck by a heavy object.
By making smart investments into the betterment of your building, such as having Tint World® professionals install high-grade commercial window tint and film, you can create your most efficient and productive headquarters yet. To find out more and to get a free estimate for your company, give your local Tint World® a call today.