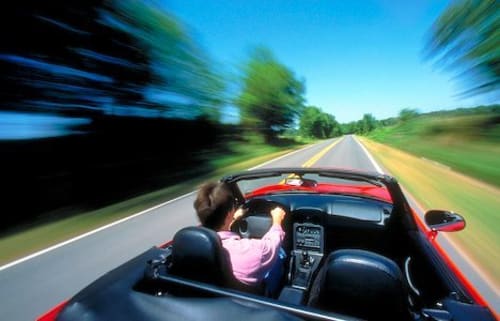 Summer is here, and there are few better seasons to take the car out for a cruise. Though sunshine and warm weather makes for a great drive, Tint World® offers a variety of automotive accessories that can make your summer adventures even better. To enhance your time spent behind the wheel this summer, here is a list of our top car accessories available now at your local Tint World®.
1. Window Tint
Predictable, we know, but we can't help but put tint at the top of the list since it has so many practical uses in the summer months. Your vehicle gets a cool custom look, but window tint also blocks UV to prevent sunburn or worse, cuts glare for safer driving, and even reduces heat to keep you from sticking to your seat. If that's not a cool summer accessory, then we don't know what is.
2. Car Audio Upgrades
What's summer without your favorite summer tunes? Some of our coolest summer car accessories are in our audio department where you can find car audio systems to up the volume, boost bass, and enhance clarity for the perfect soundtrack for your summer driving.
3. GPS Upgrades
Summer is the perfect time for a road trip, but it's not so much fun getting lost. At Tint World®, we have a wide selection of GPS systems that are ready to install and start guiding you to your ideal vacation spot. With seamless in-dash GPS installation, you can forget suction cups and charger cords and just enjoy the ride.
4. MP3 & iPod Car Accessories
Sometimes you just want to skip the radio and throw on your own playlist, which is why MP3 and iPod car accessories are a very cool car accessory. Come to Tint World® for seamless installation of iPod adapters and auxiliary cords for plug and play convenience. No cigarette lighter plugs, no fussing with radio stations, just clean, easy connection from your iPod to your car speakers.
5. Car Video Accessories
For parents, the summer road trip is the quintessential summer experience. Driving the kids long distances can be a test of sanity, however, so come to Tint World® for car video accessories like drop down TVs and headrest screens. The dreaded question, "are we there yet?" can be answered with the push of a button. Spongebob comes on and silence settles over the back seat.
6. Car Remotes and Remote Starters
We've all dreaded getting into a vehicle after it has been baking in a parking lot for a number of hours. You might start sweating just thinking about sitting in sun-baked leather seats that feel like the surface of the sun. With remote car starters from Tint World®, you can push a button and get the AC going before you have to sit in a sizzling driver's seat. Installation is fast and easy, and will save you a lot of discomfort this summer.
7. Bluetooth Accessories
Whether you're making reservations, or calling about tickets to the game, there are inevitable times you'll need to be on the phone while driving. Driving without a hands-free device can result in a hefty fine in many states, so come to Tint World® for fast, easy hands free Bluetooth installation. With Bluetooth accessories, you can drive safer, talk easier, and enjoy the open road.
8. Car Detailing Services
Summer is a great time to show of your vehicle, so you should make sure it's looking in tip top shape. Auto detailing form Tint World® cleans and polishes your car inside and out, leaving a glistening exterior finish and fresh, clean interior materials. It's hard to conceal a dirty exterior in the sunshine, so come to Tint World® for professional auto detailing that will make your car shine.
9. Car Alarms and Vehicle Security
Summer is a busy time, and unfortunately where there are more people, there are more opportunities to take advantage of unguarded vehicles in the hustle and bustle of summer activity. No matter where you leave your vehicle, you can make sure it's safe with car alarm systems from Tint World®. We offer professional installation of high-tech security systems so you can enjoy your summer worry-free knowing your vehicle is safe.
10. Auto Reconditioning Services
More people and more vehicles also means more accidents, more dings, scrapes, scuffs, and other minor damages to your vehicle. When your vehicle suffers damage, you can bring it to Tint World® for reconditioning services to make it look like new again. We can repair curb rash, door dings, and more so you don't have to stress about parking lot blunders.
We wish you an enjoyable summer and plenty of fun. If you want to enhance your summer driving experience, just find a local Tint World®, request a free quote, or schedule an appointment online.