If you're a small business owner or entrepreneur, you have a lot invested in your homegrown company. There's a lot of history and emotion tied up in a small business, especially one with a family history.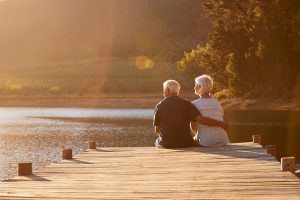 But, no one wants to work forever, and very few are able to. A key factor to any business plan is an exit strategy. If your plan is to sell the business, you want it to bring the best price possible. If you're planning on leaving the business to a family member when you retire or move on to a different enterprise, you want to ensure it will last for generations to come.
How do you make your mom-and-pop operation, whether it's an aftermarket automotive accessories retail storefront or a detailing shop, attractive to a new buyer? It may be tougher than you think. Franchise conversion, or converting your small business operation and trade name to a franchise system, is one option for shoring up your small business and making your exit more lucrative. Many franchises even offer discounted fees for franchise conversions.
But there are pros and cons to converting your small business into a franchise. Here are some points to consider before making the decision.
Align with a big name: While your small business is most likely respected and beloved in your community, aligning with a national brand name will put your in a better position to sell when the time comes.
A proven system: Franchising comes with an operations system, business training and support that are proven to be successful and can help you grow the bottom line for your small business, making it a better opportunity for a family member.
Following the rules: Franchising does mean following the franchise rules, and this can be tough for people who have been their own boss for years. However, this can also give you more time with your family and take some of the guesswork out of business ownership.
A different path: A franchise will want to have a say in who takes the reins of your business when you leave, but many will work with you on your exit strategy or even help you train and support the new owner.
Now is the time to plan your exit strategy, and if you've weighed the pros and cons of franchise conversion, the next step is to find a franchise that is a good fit for your business. Don't just make sure the product or service seems right. Explore the franchise's core values and get to know the lifestyle you'll be choosing when you become part of the franchise network. If it looks like a good fit, it's time to find out more.
If you're thinking about converting your automotive business to a franchise, Tint World® would like to hear from you! Download our franchise kit today for more information.