Today's Consumers Crave Convenience
These days, you can buy almost anything online and have it delivered to your door without ever leaving your couch. Fast food, groceries, furniture, clothing, housecleaning — everything is available from your smartphone or even with voice command from a smart home speaker.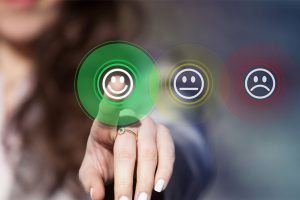 So, convenience is at an even higher premium today. Consumers want to do business quickly, smoothly, with no hassles and minimum time commitment. If they can't find that with you, or if doing business with you is too hard, they can easily take their business elsewhere with a touch of their touchscreens. Or worse, they'll use those same screens to leave you a bad online review.
Make it Easy
Serving customers in the age of convenience is all about making their experience as smooth as possible. Remove any obstacles in their way, and let them approach you however is easiest for them. Here are some tactics that will help you fine-tune the customer experience and win repeat business.
Multichannel communication: Customers want to contact you when and how they choose, and they want someone to be on the other end of the line when they reach out. Their preferences are varied, so prepare for them all, including online forms, chatbots, email, text, social media and phone.
Map the experience: Put yourself in your customers' shoes and map their experience from beginning to end. Are there any snags? Any touchpoints that could cause frustration? Identify those and work to smooth the process.
Customer first: The tried and true methods of customer service are still valid in the digital age. Consumers want convenience, but they still want to be treated courteously and with respect. Your communications with them should reflect that, even if they're scheduling appointments via online form.
Whatever it Takes
The more you fine-tune the customer experience, the more your customers will trust you, returning to you again and again for service that fits their needs. Any money and time you spend this way is well spent and will generate a significant return on investment. Give your customers the convenience they crave and watch your business boom!
If you're looking for a business where you can focus on the customer experience, we would love to speak with you about a Tint World® franchise. Download our franchise kit today to find out more.