Operating a Tint World or other franchise takes true grit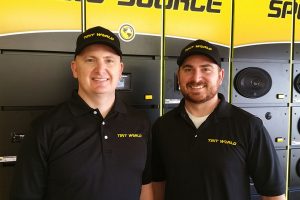 Are you considering becoming a Tint World franchisee and being your own boss?
Think about it. We offer unparalleled franchisee marketing support and other corporate assistance. We'll train you and help you launch your shop.
Or it might not be a good idea: It takes drive, determination and long, long hours for independent operators to become successful.
Here is an overview of the traits expected of a franchise owner, not just for Tint World, but in the franchise world in general:
Leadership: Franchise ownership is not for wall-flowers. You must have superb communications skills and inspire others. Leading is different from managing.
Hunger for knowledge: There is a lot to learn before you open a franchise. You must review every word of a franchise disclosure agreement. You must also have a certain amount of humility. You may have been a leader or manager in another field, but to operate a successful franchise you must accept and absorb and appreciate the guidance of others.
Long view: You won't be minting money when you first open your franchise. It may literally be years before you return solid profits on your initial franchise investment. You must be patient and keep the long view – all the while slogging through the day-to-day requirements of operating a franchise.
Head for numbers: Franchisees must be good with numbers and accounting. There are a lot of moving parts in the finances of running a franchise. There's payroll, taxes, inventory control and profit and loss statements to process and prepare.
Toughness: You are going to have some bad days. An angry customer may threaten to put you out of business. A supplier may fall through. A pipe may burst. Employees may quit in a tizzy. Can you keep your wits about you?
If you feel you have the skills mentioned above – and many more – then you may be a good candidate to be your own boss. Tint World can get you on that path. Interested? Download our franchise kit today.