Here are some tips to solicit fleet contracts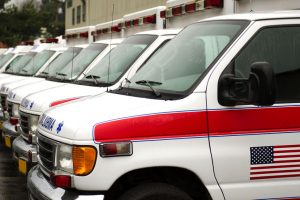 Every day, small and large fleets hit the streets. They are the vehicles that are key to countless companies, including window washers, tree trimmers, and plumbers, HVAC techs and other home services companies.
The vehicle types vary, but they all have one thing in common. They need detailing and many need tinting, paint protection and cosmetic repair. How do you get them in your Tint World® garage?
Here are some tips to get fleet management contracts and the regular cash flow they can provide.
Identify potential customers. As mentioned above, they run the gamut, including municipalities, colleges or school systems.
Scale effectively. Make sure you have the resources to match the needs of a particular fleet. In all likelihood, you don't have the capacity to maintain fleets of tractor-trailers.
Prepare a services plan/timeline. What needs can you meet and on what terms and timeline?
Prove certifications. Does your staff possess the needed skills to perform work on the types of vehicles in the fleet?
Diagnostic services: Does your equipment match up with the anticipated need?
Wait times/scheduling: Make sure your turnaround is in synch with the needs of your fleet-management customer. What kind of advance notice will you need?
Trial period: You may want to consider offering a trial run of your services before locking in a long-term contract.
Once you have a basic roadmap in place you are ready to solicit customers. Be prepared to answer questions related to the issues outlined above.
Start small. Use existing business contacts to point you toward potential customers. Then pound the pavement and work the phones. Even if you don't get immediate buy-in, you have planted a seed. Soon you may find yourself a rear admiral in fleet control.
Call 888-629-8777 to learn more about Tint World® franchise opportunities, or download our franchise kit today.