The former pilot and Massapequa shop owner is our latest Franchisee Spotlight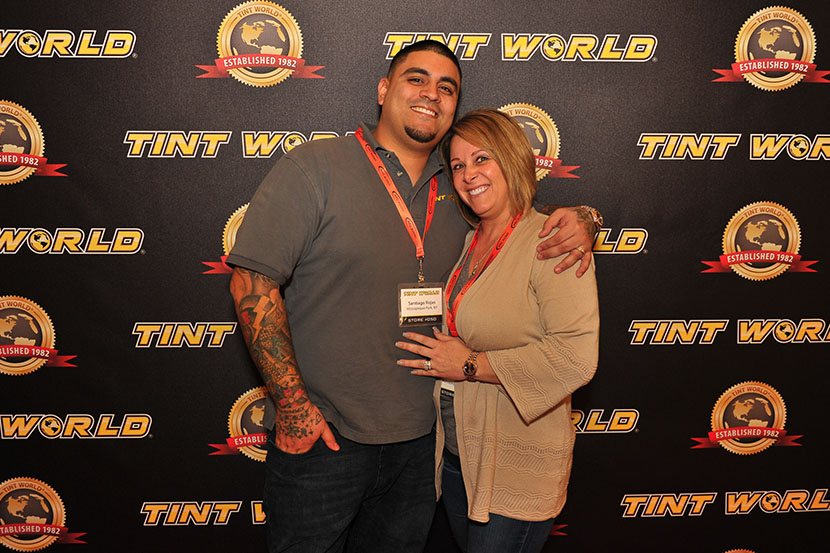 Former pilot Santiago Rojas now has his feet planted firmly on the ground at the Tint World® in Massapequa Park, New York, which he owns with his wife, Dominica. But his business is still taking off at the year-old Long Island shop.
Santiago answers a few questions about his franchisee experience in this month's Tint World® Franchisee Spotlight.
Question: How did you learn about Tint World®?
Answer: I came upon an internet ad for prospective franchisees. We chose to move forward because of the number of stores in the U.S., and they had great brand recognition and a great reputation. They offered lots of hands-on help for the owners and great training.
How does Tint World® support its franchise owners?
Corporate was there the whole time (during the opening). They were hand in hand supporting us throughout the process of building the whole store. I can text the president of the company any time I want and ask his opinion. We get great corporate support from them.
What is an example of ways the home office supports you and other franchisees?
We don't have to worry about going out and looking for vendors, the best deal on products, or negotiating deals. Tint World® takes care of that for you. They negotiate the best deals, and we always have the products and know the best source to get them from.
What did you do before you got involved with Tint World®?
I flew airplanes. Heavy jets, private stuff. I've been doing cars my whole life. It was cars, then airplanes, then cars again.
What kind of cars do you drive?
An Escalade and an SRT Challenger. They all have big wheels on them. The Challenger has exhaust modifications … all the stuff we do at the shop.
Has anything about the business surprised you?
I guess maybe how quickly business took off. Everyone keeps referring all their friends and family and customers keep pouring in.
Has your shop worked on any especially cool cars?
I've been doing it my whole life. It's always just another day. Right now we have a shop full of Corvettes, and it's a normal day. We've had Ferraris, Lamborghinis. That's what you get into it for. You get to work on cool cars, make them different, and get a paycheck at the end of the day. They are all different, all cool in their own way. I've had a Lamborghini roll in — "Awesome, a Lamborghini!" Then a guy in a Toyota Camry comes in and drops $8,000. He's a normal guy who came in, he saved all his money. He can't afford a Lamborghini but can afford to make his Camry look cool. Every car to me is cool.
Any advice for fellow or prospective Tint World® franchisees?
Work hard, follow the system Tint World gives you, and build a great team for support.