Consumers are bombarded with advertising and targeted marketing all the time, so how can your business stand out without irritating potential customers? It starts by reviewing the customer experience and learning how to ask the right questions.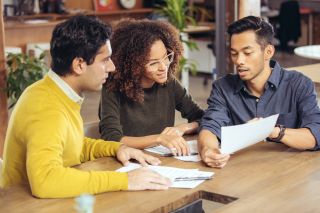 Here are a few ideas to keep in mind to make the sale process more engaging for customers.
Ask Open-Ended Questions
Open-ended questions are a valuable tool when trying to build engagement with the customer. Don't try to push them toward certain products. Instead, let the customer explain what they're looking for, and suggest products or services that fit their goals. Open-ended questions can allow customer service representatives to upsell in a natural, organic way.
Keep it Simple
Sales representatives should be careful not to overcomplicate the questions they ask, as this can make it more difficult for a customer to feel confident in their answers. Instead, they should step back and ask questions that can direct the conversation without getting caught up in jargon or technical information.
Push for Real Engagement
One of the ways to turn customer interactions into sales is to treat potential sales leads like people, rather than just another customer. Try to get to know them during the interaction, understand what they're looking for and allow that to influence the conversation. Then, allow sales clerks to use their expertise in the products and services you offer to make suggestions that might solve the customer's problem.
Put the Customer First
Above all, remember that customers are more likely to buy if they feel like they're in control in a low-pressure environment, and that means putting them first. If you're driven by the desire to make real, long-lasting connections that can drive your success as a franchise location owner, Tint World® might be right for you. Download our franchise kit to learn more.