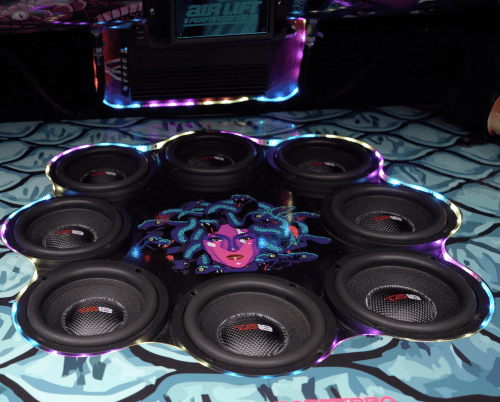 It's a familiar dilemma this time of year. The flat, uninspiring performance of your vehicle's factory sound setup is a constant drag on your summer fun, but the cost and inconvenience of a full automotive audio system upgrade just doesn't fit your schedule.
The solution might easier than you think.
It doesn't always take a whole new system to get satisfactory sound from the stereo in your car, truck, or SUV. Enhancing your existing system with an amplifier or subwoofer from Tint World® can make a noticeable difference in audio performance.
Whether you're looking to boost the bass or want increased clarity, Tint World® offers a comprehensive selection of automotive audio components from the leading brands that is sure to deliver.
Our amplifiers add power, sound quality, and authority to your car stereo system. Subwoofers can add bass to any car audio system, whether it's a full subwoofer enclosure component system or a basic subwoofer upgrade. And don't forget our selection of top equalizers, which allow you to adjust the amplifier with added precision and truly sculpt the sound of your system.
And with Tint World®'s trained Mobile Electronics Certified Professionals (MECP), you can be confident you'll get great installations that seamlessly integrate with your existing audio system.
So don't wait until summer's over to enjoy superior sound! Visit the nearest Tint World® to get a quote, schedule an appointment, or get more information.