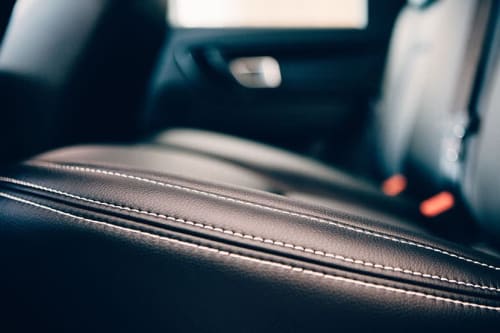 Tint World® Services Will Protect Your Car's Interior
You love your car's leather interior. The smell, the feel and the stitching details all make a leather interior the height of luxury. But it's a luxury that needs care if it's going to last, and that's where Tint World® can help.
You should clean and treat your car's leather interior regularly all through the year, but with heat and the sun's rays in summer, leather needs extra attention. Here are some tips that can protect your leather when the weather gets hot.
Keep it shady: When it comes to leather, the best offense is a good defense. If your car is going to be parked for a long time during the day, park in the shade or in a garage if you can. Putting a sunshade in the windshield will help, and so will window tinting from Tint World®, blocking harmful UV rays and keeping your car cooler.
Clean it: If dust, crumbs, sodas or other materials are allowed to build up on leather seats, they will cause damage, so clean them regularly. Vacuum the crevices, then follow that with a damp towel and leather conditioner. You could also use our auto detailing service at Tint World®.
Coat it: Our Tint World® Nano Ceramic Coatings aren't just for your car's exterior. They can be applied to the interior, including leather. But don't let the name fool you. With a Nano Ceramic Coating, your leather will be as supple and soft as ever, but the coating will make it water-resistant, easier to clean, UV-resistant, and looking newer, longer.
Cover it: You can avoid that classic summer situation of seats too hot to sit on and protect your seats from the sun's rays, by installing seat covers for the season. Tint World® offers a variety of seat covers that will protect and customize your car's interior.
If you have a leather interior you love, why not take steps to help it weather summer's heat? Our car interior experts can recommend treatments and services that will keep it looking brand-new. Contact your local Tint World® today to find out more!