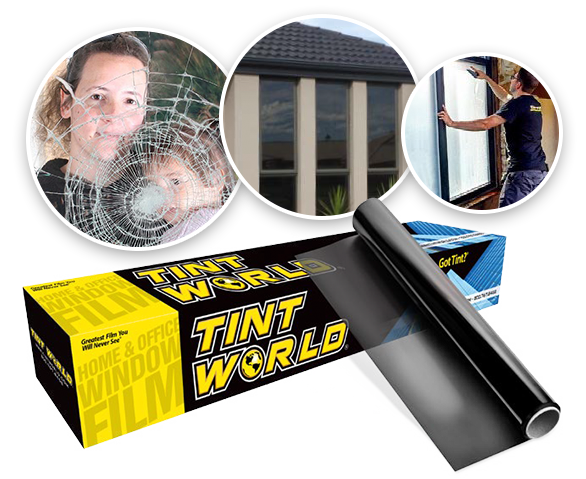 Home Window Tinting Services Since 1982!
Windows offer beautiful views and an abundance of natural light, but sunlight can create excessive heat and glare, and even fade your precious belongings. With Tint World® Office & Home Window Tinting, you can fill your home or office with light just the way you want. Our home window tinting are designed to tame the effects of the sun to keep you cool, comfortable and energy efficient. All this, while leaving your views and the look of your home virtually unchanged.
In addition to solar protection, our home window tinting also help protect your family and property from broken glass caused by break-and-enter crimes, accidents and natural disasters. We also carry decorative window films which give you the freedom to transform glass surfaces to suit your design needs and wishes, from bold, colorful statements to elegant privacy. Whether you need to block the sun, or add safety to your glass windows, Tint World® has you covered.
Book Now
Get Quote
The #1 Home Window Tinting Installation Services For Over 40 Years!
Our Residential Window Film and Coating Professionals can help you choose the best product solutions for your home or office!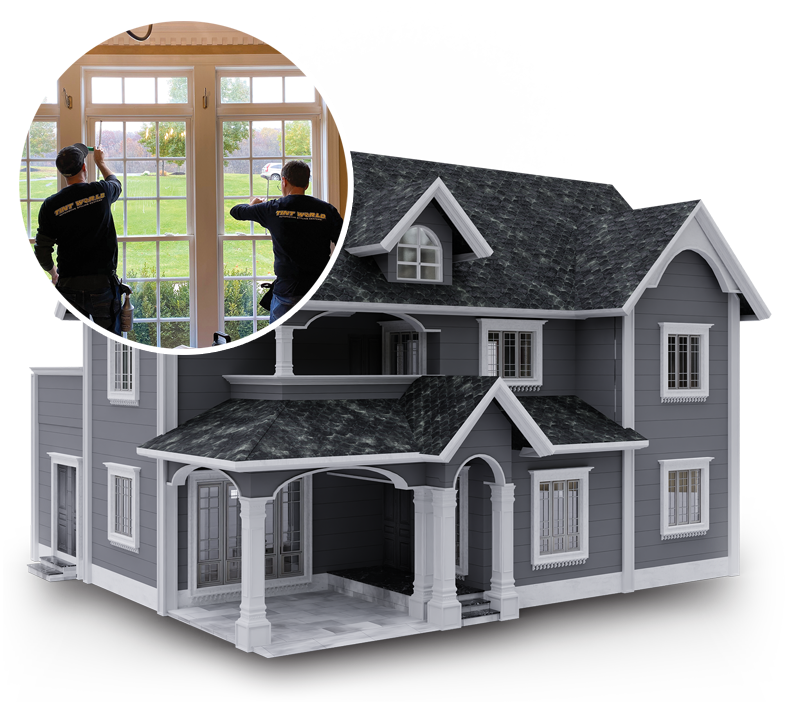 Tint World® Home & Office Window Film Benefits:
Reduces Up To 85% of the Suns Solar Heat

Reduces More Than 99% of Harmful Ultraviolet Rays

Reduces Glare and Eye Fatigue

Protects Skin and Eye Damage

Protects Interior from Fading and Cracking

Increase Safety Shatter Resistance of The Glass

Increase Privacy for You and Valuables

Recommended by The Skin Cancer Foundation

Nationwide Limited Manufacturer's Warranty
Expert Home Window tinting Installation Services!
Let the experts at Tint World® help you choose the right window film for your home or office.
Which Tint Shade Is Right For You?
Window tinting shades are measured by VLT (visible light transmission) which is the percentage of light that passes through your windows. The higher the percentage, the lighter the tint. Open Visual Tinter