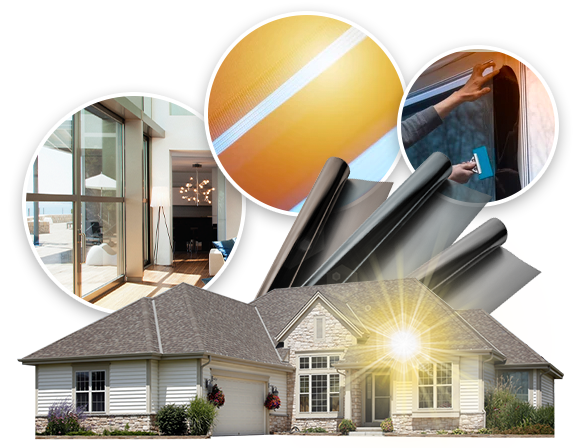 Solar Control Window Film For Your Home!
Tint World® Solar Window Film installation helps conserve energy and decreases your company's carbon levels in compliance with environmental standards. Our solar film solutions help your home consume less energy by maintaining stable and comfortable interior temperatures reducing heating costs in the winter, extreme air conditioning usage during hot summer months, cutting usage by 30-40% while greatly reducing harmful ultraviolet rays, glare and increasing privacy.
Tint World® window films can significantly improve energy savings by reducing heat gain and eliminating hot spots. In fact, professionally installed Tint World® window films can prevent up to 84% of the sun's energy from altering the internal environment of a home. Get increased insulation performance, comfort and savings year-round.
Book Now
Get Quote
Solar Control Window Film Since 1982
Our Solar Control Window Film Experts can help you choose the best product solutions for your home.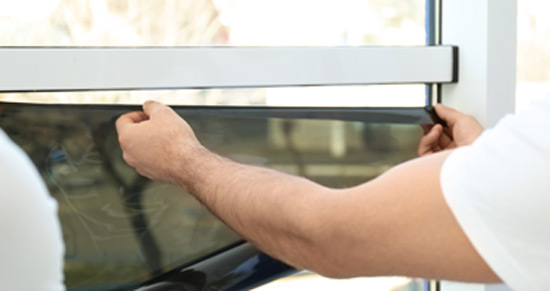 It all adds up to a great value. Solar Film provides many benefits that include:
Pleasing appearance with warm, neutral tone

Low interior reflectivity provides unaltered views

Significantly reduces glare for improved comfort all year long

Solar film lets in the light, not the glare, while maintaining an open feeling

Solar film can keep out as much as 80% of the sun's heat, and dramatically lowers air conditioning costs

Blocks over 99% of the sun's damaging UV rays extending the life of upholstery, carpet and window treatments

Backed by an exclusive manufacturer's warranty
What Will Solar Control Window Films Do?
Solar film not only reduces annoying glare, but also adds cool view protection while providing an increased measure of privacy.

Comfort
Increase comfort and productivity by effectively reducing heat and glare.

Savings
Help cut monthly expenses and provide a fast and reasonable return on investment.

Safety
Increase safety by helping hold shattered glass together.

Consistent
Create a uniform look, improving the overall appearance of the inside and outside.

Effeciency
Increase business energy efficiency and reduce energy consumption.

Exposure
Reduce exposure to harmful UV rays, protecting occupants and assets.
Which Tint Shade Is Right For You?
Window tinting shades are measured by VLT (visible light transmission) which is the percentage of light that passes through your windows. The higher the percentage, the lighter the tint. Open Visual Tinter