Solar Control Window Films
Solar Control Window Film is one of the most cost-effective improvements that can make your home more efficient, and more comfortable. Solar window film makes homes in all climates more efficient and more comfortable year-round, while greatly reducing harmful ultraviolet rays, glare and increasing privacy.
---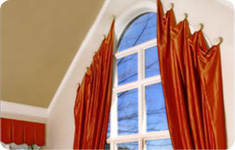 Increased Efficiency
Many homeowners experience difficulties with heating and cooling imbalances between sunny and shaded areas of your home. Solar control window film minimizes this imbalance problem, and improve the average comfort level while reducing energy use. Solar control window film curbs energy use, thereby reducing your total electrical bill.
---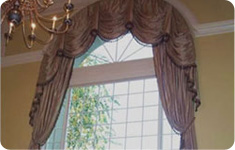 Energy Savings
Solar window film blocks as much as 80% of the sun's heat, and dramatically lower air conditioning costs. During winter, the same solar window film will retain interior heat, and reduce heating costs. The return on investment truly is impressive. Call us to learn about how you can receive generous cash rebates when you have solar control window film installed.
---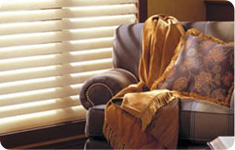 Fade Protection
The sun can exact a costly toll on your fabrics, furniture, carpet, wood and other valuables. Our exclusive line of solar control window films filter out 99.9% of damaging ultraviolet rays to protect the interior of your home.
---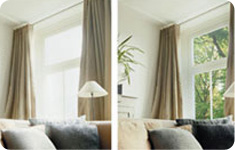 Sun Screen For Your Home
Solar window film provides maximum protection from fading, without blocking your view. Solar control window film prevents furniture, rugs, and fabrics from fading or drying out due to damaging ultraviolet rays. Even without direct sunlight, ultraviolet rays can fade valuable furnishings because unprotected clear glass allows these harmful rays into your home. In addition to preventing costly fading and premature wear, solar window film reduces glare, which causes eye fatigue and lowers productivity.
Drawing curtains or closing blinds is a claustrophobic solution, and it drives up the bill for artificial lighting. Our solar control window film lets in the light but not the glare, maintaining a clear, open feeling
---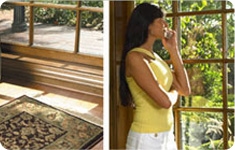 Clarity Meets Privacy
Solar window film reduces that annoying glare whether it's the sun's reflection off the swimming pool, or a fresh blanket of snow. Solar control window film also increases privacy, letting you enjoy the beauty of the outdoors without concern for who is looking in. With the added privacy of solar window film, drapes and blinds need not be draw, but you can still enjoy your view without feeling like you're on display.
---
Benefits of Solar Window Film
It all adds up to a great value. Solar Film provides many benefits that include:
Comfort in the summer and winter
Reduce glare and control fading
Reduce ultraviolet rays & hot spots
Reduce energy costs
Increase privacy and security
Increase efficiency and longevity of climate control system
Improve appearance
---
Protect Your Biggest Investment
Tint World® features quality brand solar window film including specialty and designer film. Get the brands you know installed by Tint World® Certified Film Installers you can trust. Tint World® offers a large selection of solar control window film including our Tint World® Premier window film as well as other top manufacturers that include:
SunTek
Llumar
Madico
3M
and more…
---
Protect yourself and your family with solar window film. Contact your local Tint World® for solar control window film information and prices today.