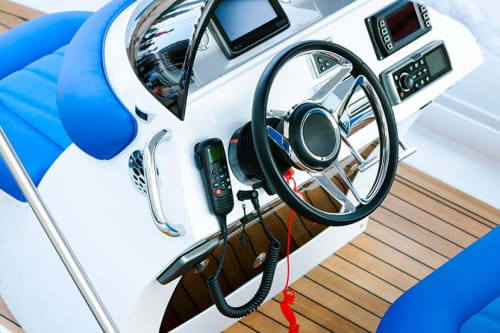 5 Tint World® Services that Might Surprise You
If you think Tint World® is just about tint, think again. From the wheels to the sunroof – we love to work on everything in-between. We're the experts at adding high-tech aftermarket accessories and stunning lighting packages. We can completely refurbish your car or truck, making it look like new again. We can even change your entire look with a custom vehicle wrap.
But we don't stop at cars and trucks. Tint World® offers services for your boat, your ATV, and even your home and office, too. Here are five of our services that might surprise you.
Glass Protection: Our commercial and residential security window films and anchors keep shards from flying if glass gets broken, protecting you, your co-workers and your loved ones from injury.
No Graffiti: Our anti-graffiti window film and coatings protect your glass storefront from vandalism. It can be replaced at a fraction of the cost of replacing windows, and you can even add a scratch-resistant coating that can be cleaned with conventional glass cleaner.
Heat and Cool for Less: Commercial solar window film from Tint World® can cut energy usage by 30-40 percent, keeping the sun's heat out in the summer and insulating the glass in the winter.
Marine Safety: Tint World® offers and installs aftermarket electronics for your boat, including marine GPS navigation that will help you get where you're going on the water quickly and safely.
Rev Your Engine: Are you looking to make your car or truck a performance vehicle? We have the parts and installation know-how to make that happen for you. From performance programmers to turbochargers, Tint World® can get you moving fast!
Of course, these are just a few of the products and services offered at Tint World®. Find out more on our website or contact your local Tint World® location today!