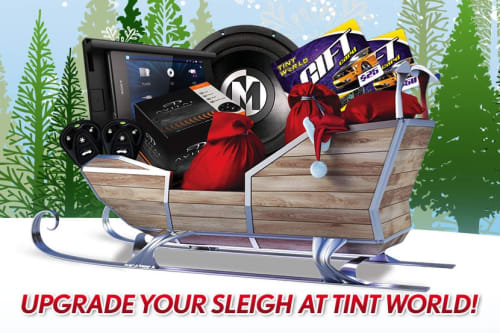 From racing stripes to exterior lights, we've got the magic sleigh and your loved ones covered for Christmas
Let's step in Santa's big black boots and take his reins for a second to ponder how he might trick out his sleigh. Not coincidentally, Santa's potential sleigh bling could make great Christmas presents.
Assemble your elfin crew, hold on to your red Santa hats, pet a tiny reindeer and share this Christmas vision with us:
We're sure Santa would love these upgrades, and we encourage him, and you, to visit the nearest Tint World® for these and other great gift options.