Have you ever felt like you were stuck in a dead-end job? Like your work had no meaning or purpose? Like you were just punching a clock day in and day out?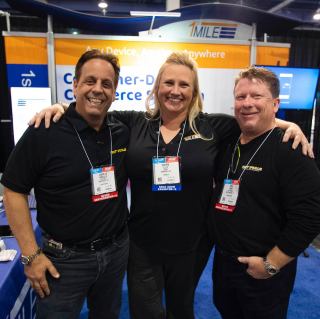 It's a frustrating, depressing feeling, and if that's how your team members feel about their jobs, it's likely they aren't operating at peak performance. And, they're certainly not going the extra mile for your customers.
While you can't fix a bad attitude, you can set the stage for your team to feel engaged and fulfilled at work, and that starts with a great company culture. Whether you're opening a franchise location or starting your own business, here are some tips for creating and sustaining a company culture worth bragging about.
1) Company Culture Starts with You
Did you know that 58 percent of people trust complete strangers more than their own bosses? It's impossible to operate a functional, thriving business in that kind of atmosphere, and it's up to the organization's leaders to fix it.
Company culture isn't just a slogan you can put on the wall and forget about. It's something that has to be lived every day, especially by managers and business owners. Think about the bosses you've had in your life. Who were the worst and who were the best? It's in your power to be the boss you always wanted, so start exemplifying that – sooner than later.
2) Find Your Company's Purpose
Everyone works to make money, but a job will never be more than just a job without a higher purpose. Maybe your business aims to make customers' vehicles safer and more comfortable. Maybe your purpose is simply to help customers solve problems. No matter what business you're in, there's a higher purpose to be found, so spell it out and share it with your team. Then, work towards that purpose every day. Your company will find new direction, and your team will find more fulfillment in their work.
3) Celebrate Success
Don't let your team's great work get lost in the day to day rush of routine business operations. Find ways to celebrate their success. Earning a paycheck isn't enough. Your team needs to feel appreciated in a more personal way. Even if it's just a company-wide email letting the team know you saw something great happen, acknowledging success builds job fulfillment and a great company culture.
At Tint World®, part of our model for success is creating and sustaining a brag-worthy company culture. If you are a dynamic leader who cares about positive work environments and creating purpose-driven jobs, we would love to speak with you. Just download our franchise kit to find out more.